Britain's biggest winemaker left without harvest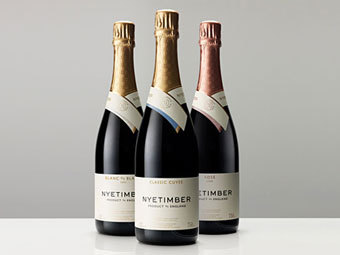 Britain's biggest winemaker Nyetimber refuses harvest. According to The Financial Times, the manufacturer has gone to such measures because of the poor quality grapes, which are corrupted due to bad weather.
"I do not know what his [grapes] will taste, but I know it does not matter," - said the chief winemaker Nyetimber Cherie Spriggs (Cherie Spriggs). According to him, the decision was given the leadership of hard, but it is necessary to comply with the quality standards established in the years of the Nyetimber.
The company leaves on grape harvest fields for the first forty years of its history. This year, Nyetimber is the only one winemaker who decided to take such measures. Previously, other manufacturers have complained that the cold rainy summer left them one-third to two-thirds of the crop.
In 2010, Britain produced about four million bottles of wine - a record in the modern history of winemaking in this country. In 2011, production amounted to three million bottles this year is also expected to significantly decline.
An essential part of the harvest this year will not be counted and the Russian wine. According to the experts, because of the cold winter and dry summer, the loss would amount to 30-40 percent of the manufacturers. Recession, it is also expected in France. In late August, the Minister of Agriculture Stephen Lefol (Stephane Le Foll), said that this year's crop of wine in France could be the lowest since 1991.